The holidays are a great time to reflect on the past year, whether you're spending time with family, taking time off, or preparing for the New Year. It's also the perfect time to assess your current financial planning.
While December will undoubtedly be a busy month of celebrations and festivities, completing a few money tasks before the end of the year will put you in a good position to begin a prosperous 2023.
Thinking about your finances during the holidays may not be ideal, we've done the legwork for you and created a financial checklist to keep you on track.
Here are seven ways to clean house financially this December:
1. Make Sure You're Covered For The Holidays
This is a good time to review your short-term insurance and make sure it covers you while you're away, no matter what happens. Also, take some time to review your financial products, both short-term and long-term, to make sure that you don't too many policies in place. Finding the overlaps could save you some money.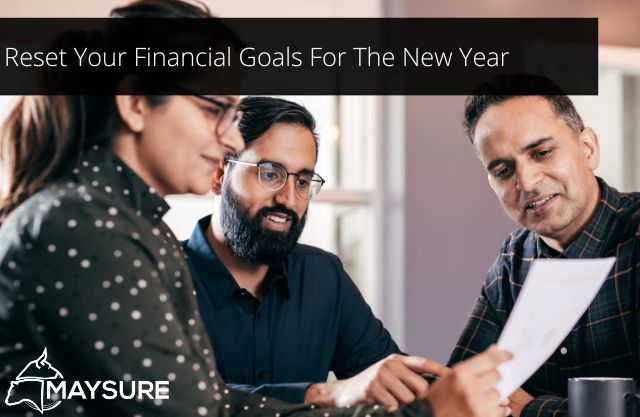 2. Reset Your Financial Goals For The New Year
Use your free time to start thinking about your financial goals for the year. If you're not saving as much as you'd like, consider refinancing your high-interest debt – a low-interest personal loan, which allows you to consolidate your debts into a single monthly payment, is one option.
A savings plan is also something to think about when planning your finances for the upcoming year. Putting aside a small amount of money each month (whether for retirement or an emergency fund) will make a significant difference in the long run.
3. Go Through Your Credit Report
Checking your credit report regularly may help you avoid damage to your credit score and help you to correct costly errors. You can download a free credit report from TransUnion once a year. In addition to your score, you'll see your most recent credit report, which details the top factors that can affect your score and how you can improve it
4. Put Together A Seasonal Budget
December can affect your wallet in many ways, which is why you may want to create a budget specifically for this time of year to help you stay on track with your spending in the coming weeks. While you probably have a few social gatherings to account for, you'll also want to think about other costs that crop up this time of year.
5. Make Some Year-End Retirement Contributions
While the importance of retirement planning transcends a single month, it's as good a time as any to consider putting any extra funds you may have accumulated throughout the year toward your future self.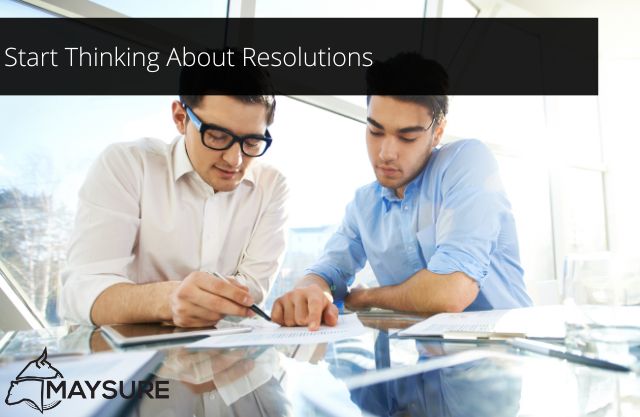 6. Start Thinking About Resolutions
New Year's resolutions tend to get a bad reputation for being short-lived and unattainable — and money-related ones are no exception. While it might sound somewhat premature to be thinking about financial resolutions before the 1st of January, knowing the mistakes to avoid in advance can be helpful when setting goals for the coming year.
For example, in past years you might have said your resolution was to "save more money." While that's an admirable goal, it's broad and doesn't address how you'll actually accomplish that. This year, break that goal down into more actionable steps, like determining a set amount you want to save each month and setting up an automatic transfer into your savings account.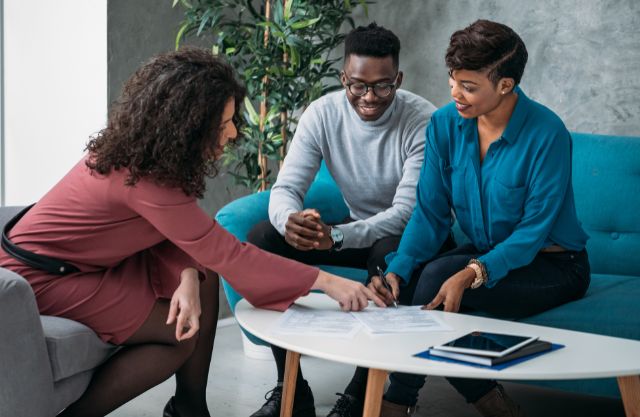 7. Revisit your estate plan
The holiday season is all about family, and spending time together can be a good reminder of the people you want to take care of financially. Take this opportunity to either start or revisit the estate planning process. This might involve checking to see that your beneficiary information is up to date and that your assets are aligned with your goals and wishes.
—
If you need a little guidance, feel free to get in touch with us before you wrap up this December.