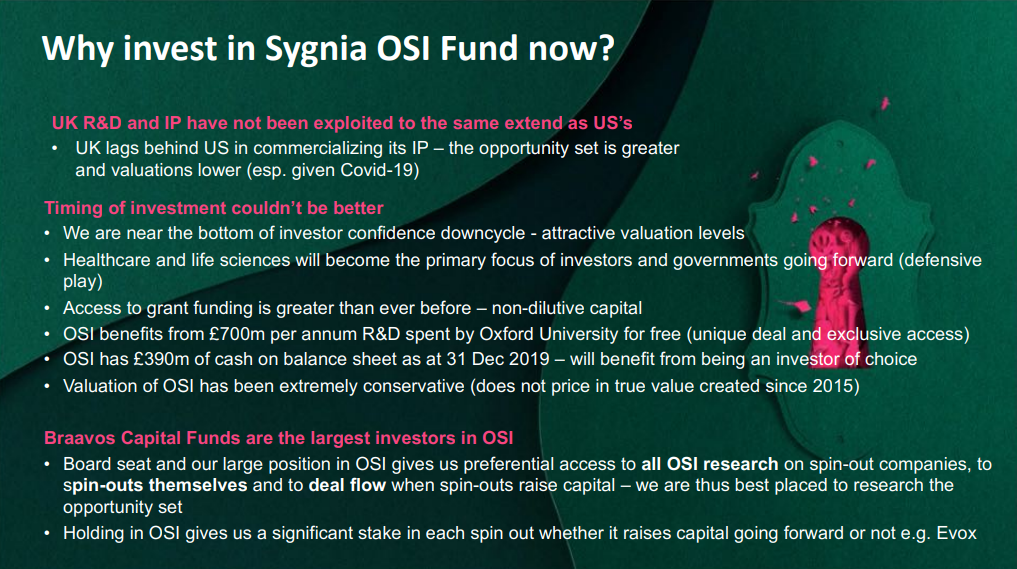 Sygnia have released an exciting new fund, the OSI (Oxford Sciences Innovation) fund. We're excited because like their other products, it's an innovative fund, but also one that creates change through Impact Investing.
What is the Sygnia OSI fund?
Sygnia deploys 100% of their capital to generate socially impactful and sustainable long-term returns.
The aim of the fund is have exceptional performance while changing lives by making the unaffordable and unachievable possible.
The focus is on Impact Investing.
What is Impact Investing?
This is a type of investment strategy which invests in companies and organisations who generate a measurable, beneficial social or environmental impact alongside a financial return for the investor.
Essentially, it means you can be part of the change you want to see, while making a return on investment.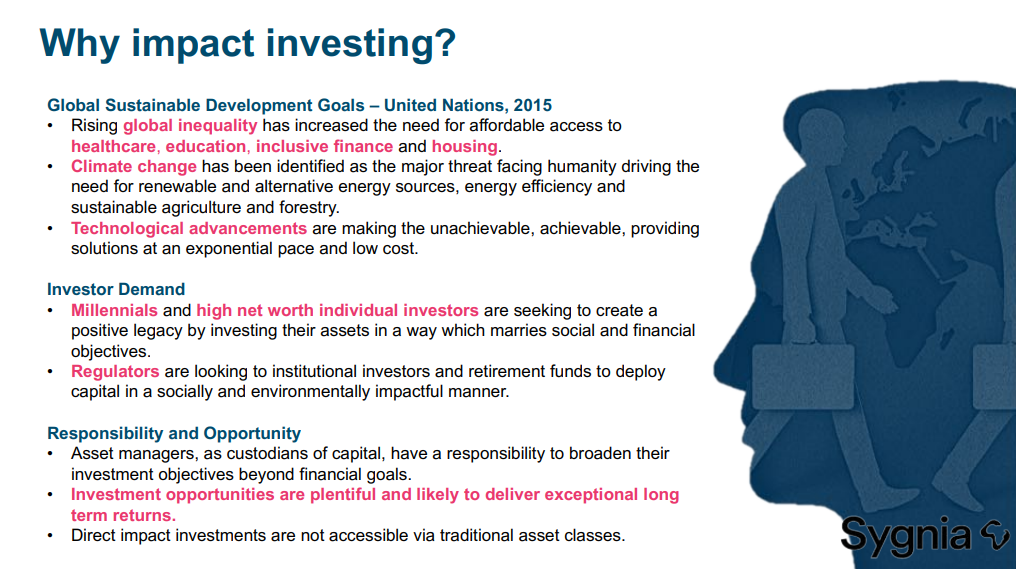 More on the actual fund: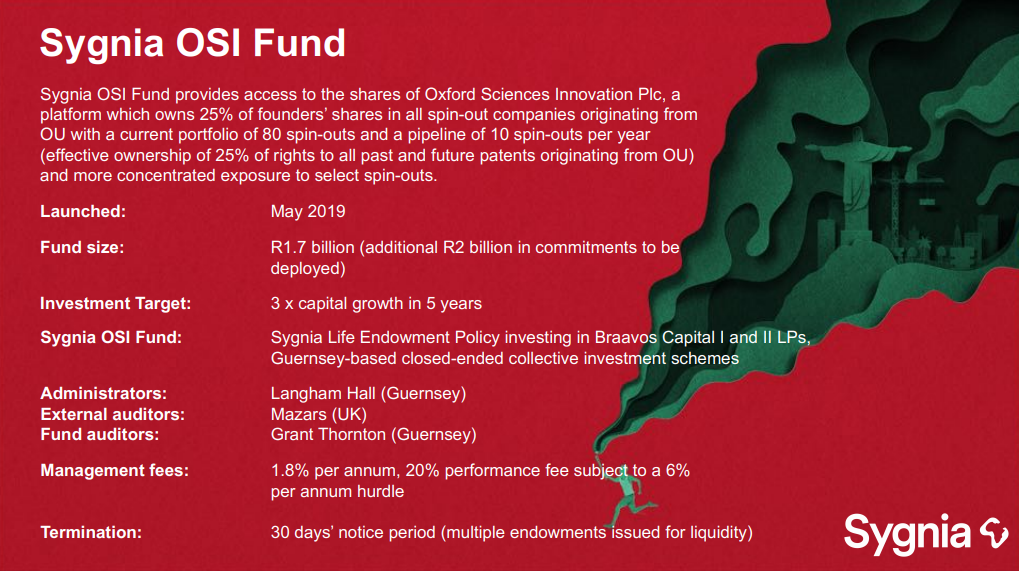 The portfolio invests in companies such as:
Evox Therapuetics – modifiers of exosomes to facilitate targeted drug delivery to organs such as, but not limited to the brain and the central nervous system
Osler Decentralised Diagnostics – they have created a diagnostic device that enables anyone to test for a majority of biomarkers from a single drop of blood
Ultromics AI of Echocardiography – their technology reduces the error rate in the diagnosis of coronary heart disease by more than 50%
Vaccitech – creating novel vaccines that elicit strong responses from T-cells. They are a clinical stage T-cell immunotherapy company developing products to treat and prevent infectious diseases
For more information on this fund feel free to get in touch:
☎️ +27 11 839 2302
📧 info@maysure.za.com