https://maysure.co.za/wp-content/uploads/2023/08/5.jpg
640
417
Maysure Financial Services
Maysure Financial Services
https://maysure.co.za/wp-content/uploads/2023/08/5.jpg
Your Path to Financial Growth: Exploring Investing Options with Maysure
Introduction
Investing is a powerful tool that can pave the way to financial growth, security, and the realisation of your dreams. At Maysure, we understand that everyone's financial journey is unique, which is why we offer a wide range of investing options tailored to suit your individual needs and aspirations. In this blog, we will explore the diverse investment avenues that Maysure has to offer, empowering you to make informed decisions and seize opportunities to grow your wealth and secure your future.
Retirement Planning: Sowing the Seeds of Financial Freedom
Retirement planning is a crucial aspect of securing your financial future. Our dedicated team at Maysure is well-versed in designing retirement plans that align with your vision of a comfortable and fulfilling retirement. Whether you dream of travelling the world, pursuing your passions, or simply enjoying a worry-free retirement, our retirement planning services will help you accumulate the funds necessary to achieve your goals.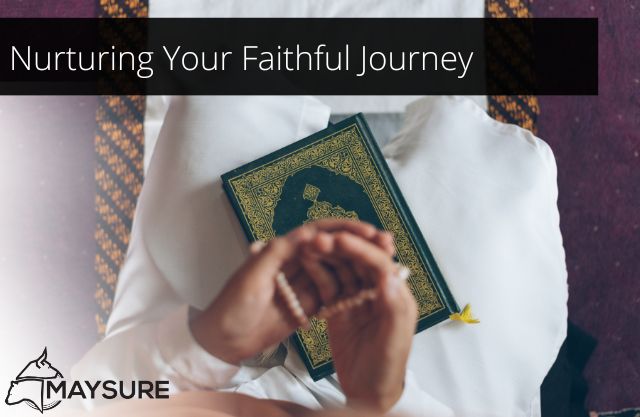 Shariah Investments and Estate Planning: Nurturing Your Faithful Journey
For our clients of the Islamic faith, Maysure offers specialised Shariah Investments and estate planning services. We understand the importance of preserving the integrity of your earnings, and our dedicated Muslim team ensures that your investments remain Halal and aligned with your values. With our Shariah-compliant investment options, you can invest with peace of mind, knowing that your financial journey is grounded in faith and ethical principles.
Investments – Unit Trusts, Endowments, and Tax-Free Investments (TFI): Maximising Your Returns
Understanding your investment portfolio is essential for maximising your returns. Maysure offers a diverse range of investment options, including Unit Trusts, Endowments, and Tax-Free Investments (TFI). Our expert advisors will guide you through the intricacies of each investment vehicle, allowing you to make informed choices that align with your financial goals. With Maysure, you can ensure that your hard-earned money works efficiently to achieve your aspirations.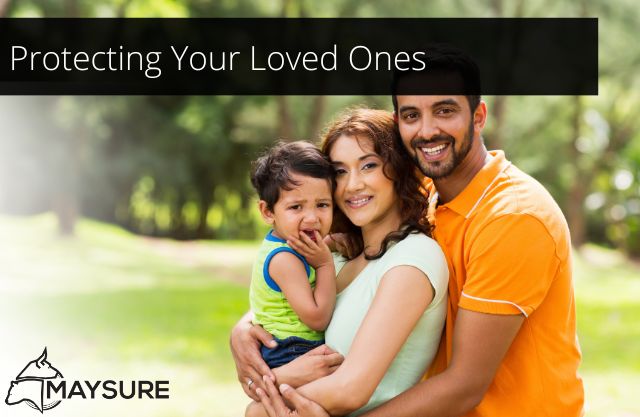 Life Cover: Protecting Your Loved Ones
Life is full of uncertainties, and protecting your loved ones is a top priority. Maysure's Life Cover options provide the reassurance that your family will be taken care of in the event of the unexpected. Our comprehensive life cover plans can be reinvested to provide your family with a stable income and used to cover any outstanding debts, ensuring that your legacy remains untarnished by financial burdens.
Medical Aid: Safeguarding Your Health and Wellbeing
Your health is your most precious asset. A well-structured medical aid plan is fundamental to ensure that you and your family can access the best healthcare without worrying about the cost. At Maysure, we offer comprehensive medical aid options that provide financial support in both day-to-day healthcare expenses and emergency situations, ensuring that you and your loved ones can enjoy a healthy and worry-free life.
Estate Planning: Protecting Your Legacy
Preserving your legacy for future generations is a thoughtful gift to your loved ones. Maysure's estate planning services safeguard your assets and ensure that your wishes are carried out effectively. By carefully planning and organising your estate, you can protect your family from unnecessary financial burdens and create a lasting positive impact on their future.
Conclusion
At Maysure Financial Planning, we firmly believe that investing is the key to unlocking your financial potential and realising your dreams. Whether you're planning for retirement, investing in a Halal and ethical manner, or safeguarding your family's future, we have the expertise and commitment to guide you every step of the way. With our diverse investing options, we empower you to make informed decisions, embrace opportunities for growth, and take charge of your financial destiny. Let Maysure be your partner on this journey to financial prosperity and security. Get in touch with us today, and together, we will pave the way to a brighter and more prosperous future.